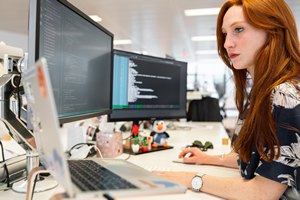 Working away from the office is a viable option and, in many cases, the preferred way for mature employees to work.
From 2005 to 2007, my wife worked from Las Vegas for a San Jose, CA insurance company as an in-house underwriter. She managed a very large case load when technology was not as advanced as today. It was a win-win for her and her company. She was a known self-motivated employee and her company decided to experiment with the concept in order to retain her services. Physical case files were shipped via DHL daily and everything else was done through fax and Cloud tools.
There are many aspects to consider when allowing (or encouraging) some of your work force to work away from the office. These include the maturity of the employee, the type of work to be done, how well management can track productivity and quality control, etc.
Given that an employee is mature enough and the work load can be done away from the office, working off-site is the answer.
First, let's consider the cost to the company. Cloud database systems can be expensive but our experience at S W Business Solutions shows that expensive is a relative term. Most business software is subscription based. S W Business Solutions, LLC uses this model where a fee (nominally $1,000) is paid during development and then a fee is charged thereafter. This puts the burden of development costs onto us. We make conversion to the Cloud affordable.
One major cost saving is computer system infrastructure. You no longer need your IT team to maintain expensive computer servers and networks. Even if you provide your staff with laptops and printers, the cost is dramatically less than a server, routers, switches, cabling and workstations.
Furt